Hunting Draw Strategies: Partner Licences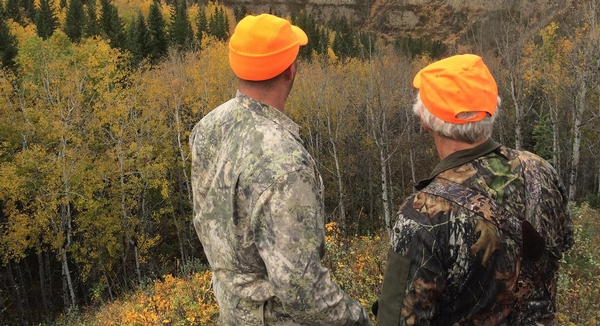 Alberta hunters are fortunate to be able to purchase a partner hunting licence for many big game species. Why would you want a partner licence?
NEW OPPORTUNITY
Isn't making memories and sharing time in the field with someone what it's all about? A partner licence allows a person with a limited entry draw to license a second person to join him or her on the hunt. It can take many years to get drawn for some species, so this can bring a totally new experience for some. While you get to hunt with a friend or partner, you must ensure only one animal is harvested.
MENTORSHIP

Seasoned hunters have likely had many opportunities for moose, elk, mule deer and other big game over their years. On the other hand, young hunters are faced with years of building priority before getting those chances. A partner licence shares the opportunity to harvest an animal.

SAYING THANKS

Perhaps a mom, dad, uncle, or aunt was your mentor when learning to hunt. Getting a partner licence to repay the favour might be the best way to say thank you—now that you've spent years of successfully filling your freezer.

STRATEGIZE

Partner licences are great for people who like to share meat. You can strategize to get a big animal every year: instead of getting two licences in a given year, you might be able to get drawn every year for two people.

Here's how. Scour the statistics on Wildlife Management Units (WMUs) for each big game species allocated through the draws and determine what units you could draw every second year. Apply to build priority for one applicant on the year the second applicant will get drawn for the same unit. Purchase a partner licence—and share an adventure every year.

Partner licences aren't available for all WMUs or species, so make sure to check the Alberta Guide to Hunting Regulations to determine where this partner strategy can be applied.

Soon you might be making plans to take someone special on your next hunting adventure.