BBQ Moose Sirloin Roast Rub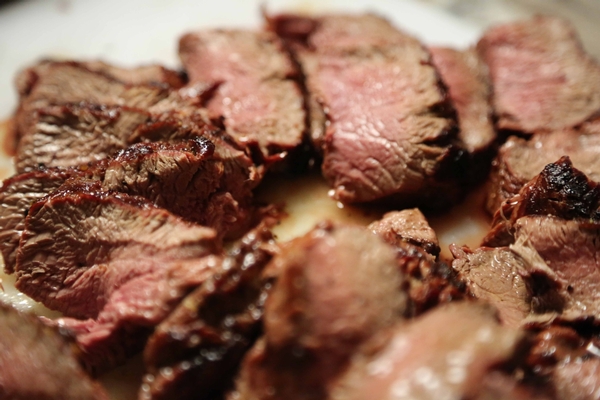 Ingredients:
3-5 lb moose sirloin
1 ¼ tbsp paprika
1 tsp kosher salt
1 tsp garlic powder
½ tsp ground black pepper
½ tsp onion powder
½ tsp ground cayenne (optional)
½ tsp dried oregano
½ tsp dried thyme
2 tbsp olive oil
Directions:
Mix dry ingredients together in a bowl, then add olive oil and mix well with a spoon for a couple minutes.
Rub sirloin roast with the mixture.
Preheat BBQ to 400F.
Turn heat off on one side and place roast on grill (on unheated side).
Adjust dial for the side that remains on to maintain 400F.
Cook until internal temp reaches 135F-140F (25 minutes per pound is a good guideline but individual BBQs will vary).
Turn roast once during cook time.
Remove from heat, tent with tin foil and let meat sit 15 minutes before slicing.