Easy Big Game Burritos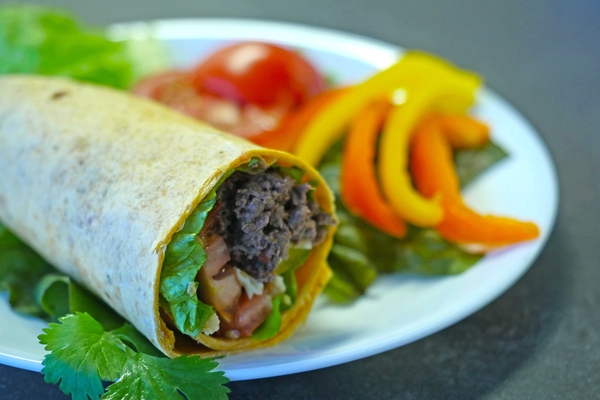 kCal/Serving
235 (meat only)
Ingredients:
1 lb ground elk, moose or deer
¼ onion, finely diced
2 tbsp olive oil
1-2 cloves of garlic, finely diced
1 tbsp basil
1 tbsp rosemary
2 tbsp chili mix
½ cup water
Salt and pepper to taste
Corn tortillas
Shredded cheese
Leafy greens
Colourful peppers
Tomatoes
Salsa
Sour cream
Cilantro or other fresh herbs
Directions:
Brown onions and garlic in olive oil.
Add basil and rosemary and let simmer on low.
In a separate pan, lightly brown ground meat and pour off any excess liquid.
Stir chili mix into water and mix in with meat.
Add browned onions and garlic.
Simmer on low to reduce moisture then finish on high to brown. Salt and pepper to taste.
Melt cheese on your favorite wrap. Add a few spoonfuls of your burrito meat. Add fresh diced peppers, tomatoes and leafy greens. Top with salsa, sour cream, cilantro or other fresh herbs. Wrap and enjoy.