How to Grind and Wrap Big Game
Much of any animal ends up as minced, or ground, meat. Everything from neck, ribs, trim from good cuts, and shank goes into burger or can be used as stewing meat.
Grinding Meat
A grinder pays for itself quickly and allows you to control what goes into your burger. Some butchers charge to cut meat used for the grind, plus a grinding fee, followed by a wrapping or packaging cost. If you harvest several animals a year, you will quickly pay for a grinder with what you'll save in processing costs.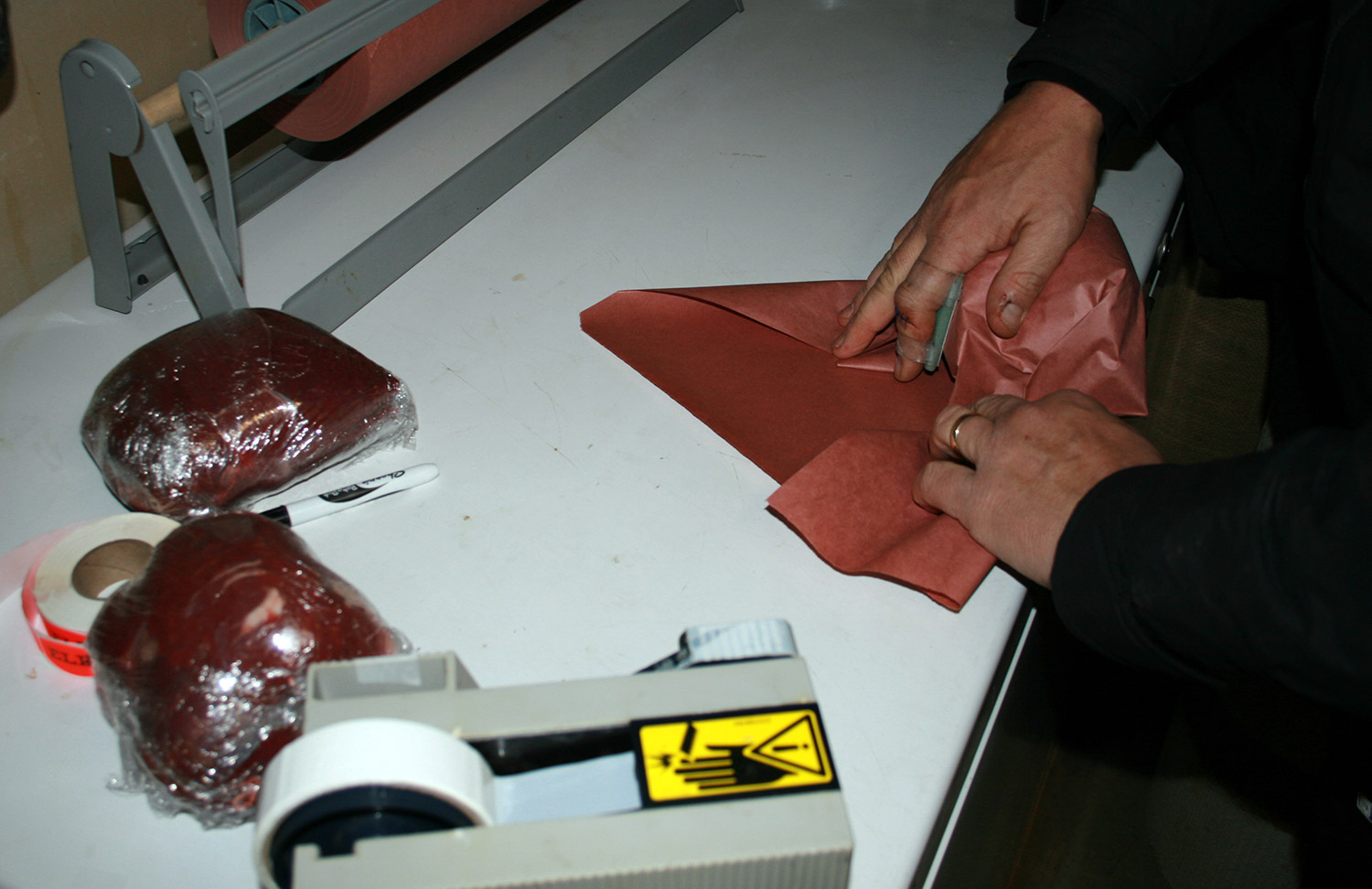 Don't Forget!
The cutting blade needs to be sharp. If not, it will tear and push meat, instead of mincing small silver skins or lines of gristle. Chewy pieces of burger means a dull blade. You can have the blades sharpened, but it's often inexpensive to buy a new one.
Plate Options
Grinder plates come in different sizes. A general rule for hunters is to use the coarse plate on fine-grained meat like antelope and deer. A fine plate is generally used for long, or coarse-grained meat like elk or moose.
Hand Grinder
Hand-operated grinders do a good job on making burger but can be labour intensive. There are a wide variety of electric grinders on the market, and if you plan on getting into the butchering game, a 1 hp or more grinder will provide a lifetime of quality wild-game burger.
Packaging Burger
Plastic burger tubes or bags can be used with a nozzle attachment on your grinder and are great for extending the freezer life of ground meat (tubes are white—clear packaging expedites freezer burn). The large nozzle forces the meat into the confined opening of the burger bag. When the grinder is pushing the meat through the tube, a little back pressure on the bag will fill them without airspace. Special tape dispensers seal the bags.
Wrapping for the Freezer
Of course, proper preparation, care, wrapping, and storage applies to all your wild meats. There are two main rules when it comes to putting meat away:
Make sure there isn't any air in the package.
Make sure light can't get to the meat.
To extend the freezer life of your game meat, wrap it airtight in plastic wrap and then with dense, waxed meat-wrapping paper (butcher's paper). The more stretch in the wrap, the easier it is to get the air out. Air pockets draw moisture from the meat and causes the dreaded burn. Double wrap keeps your meat fresh until you want to use it. This extra care pays for itself with tastier game on your table!