Slow Cooker Elk Rib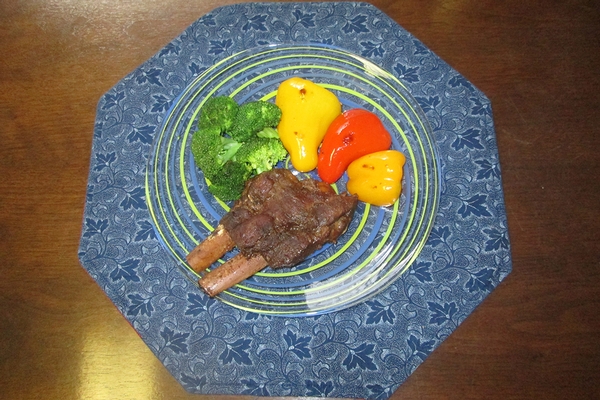 Ingredients:
3 lbs of elk ribs
2 cups beef stock
2 tbsp soy sauce
3 drops liquid smoke
1 dash Worcestershire sauce
â…" cup barbecue sauce
1 tsp onion powder
1 tsp garlic powder
½ tsp ground mustard
2 tbsp red wine
1 tbsp brown sugar
Salt and pepper to taste
Directions:
Thaw ribs. Cut into groups of 2-3 to fit into slow cooker.
Warm beef stock and stir in remaining ingredients.
Pour liquid mixture over elk ribs in slow cooker.
Cook on low for 8 hours (slower and longer cook time makes for more tender ribs).